The Ever growing List Of Best SEO Tools For Your Business
Mastering the SEO Optimization is hard, especially if you're just starting out in Search Engine Optimization. But, finding the best SEO Tools is very easy. So to help you out with your SEO, we have compiled a list 4 Best SEO Tools that you need for Your Business.
1. Google Analytics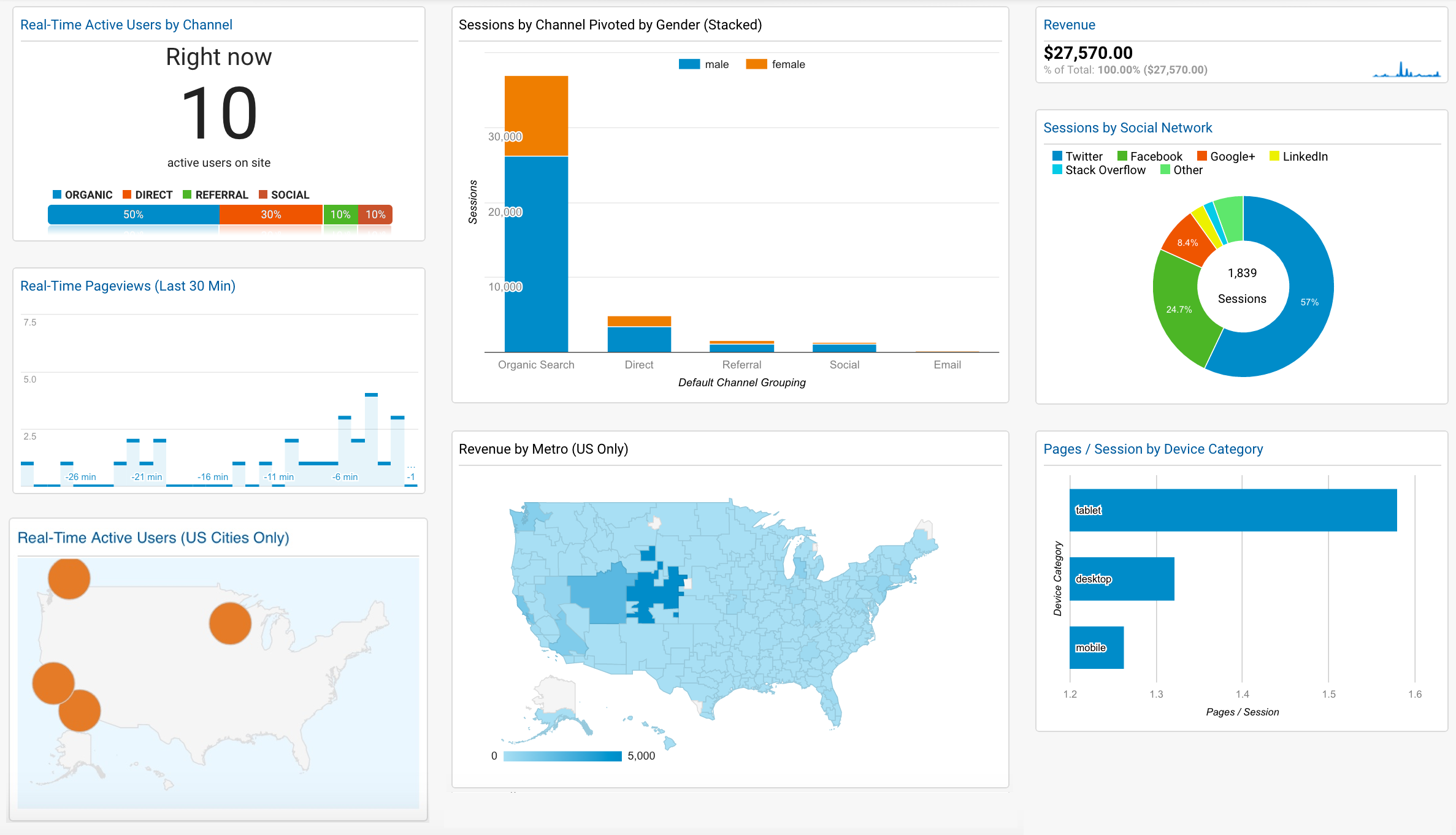 google Analytics is one of the Best SEO Tools by Google that provides us with statics about website usage. The service is available for free to anyone who has a Google Account.
The features include:
The Data Visualization tools that are included are dashboard, scorecards and motion charts. The data is provided in Real Time.
Segmentation is available for analysis of conversions.
Custom Reports.
Email Based Sharing.
Integration with Google Adwords, Website Optimizer, WordPress.
Google Analytics is more geared toward small and medium-sized websites. The services are a little limited and are less suited for a complex or larger enterprise.
Some security concerns are also been raised about the privacy issue in Google Analytics. Though, with the help of the Google Analytics Dashboard, users can collect information about people whose website link to social networking sites.
There are a number of commercial products available that can be used by bigger and complex websites. Some of these available tools are from Omniture, Webtrends, and Oracle WebCenter.
2. Google Webmaster Tool: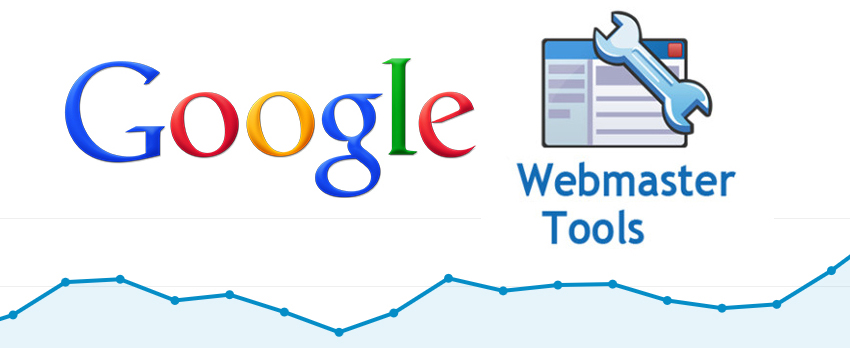 The Google Webmaster Tools is one of free and Best SEO Tools provided by Google that helps you to evaluate and maintain your website's performance in search engines. It's Offered as a free service to website owner with a google account. The tool offers you insight into how Google sees your website and helps you uncover issues that need to be fixed.
However using GWT is not necessary for your website to appear into search engines, but we recommend that you do submit your website to GWT so that you can get to know where to put your marketing efforts.
How GWT can help monitor the website's performance
It verifies that Google has access to your content over the website.
GWT makes it possible for you to submit new pages and posts to google for crawling.
It helps you to deliver and measure the content that offers users more visual experience.
GWT allows you to discover and eliminate any malware of spam problems you may have on your website.
How GWT understand about how Google search views your website
GWT tells you that the most used queries making people come to your website by appearing in the search engine.
It tells you which search queries are getting you most of the traffic.
GWT tells us which websites are linking to your website.
You can measure how your mobile website is performing to those people who are searching over tablets and mobile phones.
How to set up Google Webmaster Tool
Before you can access any data on Google Webmaster, you need to verify that you are the owner of the website or an authorized person who can access the data of the website. There are five different ways you can verify your website.
Uploading an HTML file –
Google gives you a file with a specific name that you have to upload to your website from FTP. The file itself is a blank file. But the only purpose of this file is to prove the webmaster tool that you are the right person to access the website data. Once you have uploaded the file into your website root directory, just click on the "verify button" and you will have the access.
Adding an HTML tag –
You can also verify the website by adding the meta tag that is provided by Google, You can simply drop the HTML tag into the header of the homepage. Once you have placed the HTML tag into the place. You can simply click the verify button and get to your data.
Domain Provider –
Google gives you the option of selecting Domain provider in a dropdown list. You just need to click on your provider, and the GWT will walk you through the steps on how to verify your website.
Google Analytics –
If you are the administrator of your website's Google Analytics account, you can simply verify the website using the tracking code which is placed into the head of your Homepage.
Google Tag Manager –
This is a different tool that allows you to enter and manage all the tracking tags for your website, Including Google Webmaster Tool.
Once you have your account settled up and your website verified, you will have the access to plenty of data that can help you in optimizing your website. You will start receiving the alerts from Google to adjust your setting to get the best out of your website. You can also submit your sitemap and can view the user queries for which your website is appearing.
3. SEM Rush: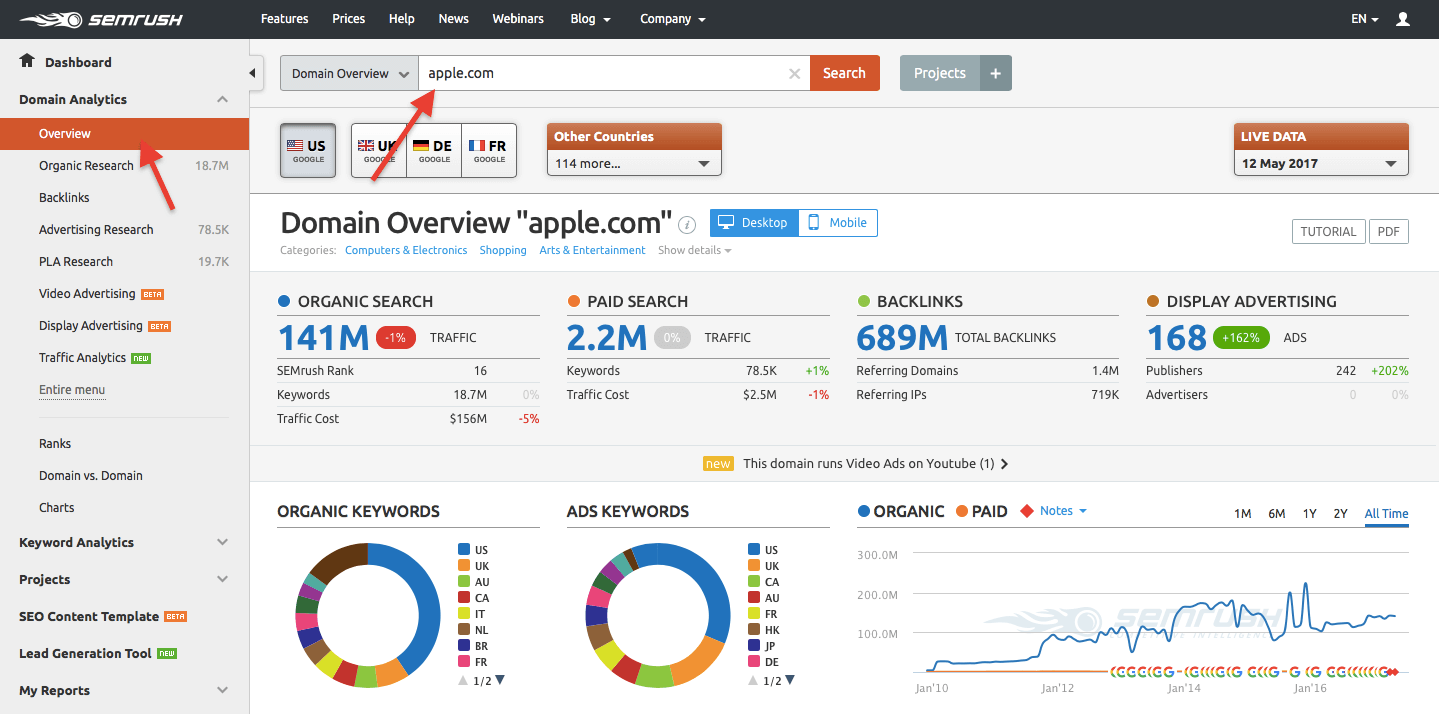 SEMrush is one of the the Best SEO Tools that offers you with many metrics about how your competitor is performing over search engines. It gives you a huge amount of data about any website that is running over the internet and has been around for some time. With the help of SEMRush, you can obtain data like website traffic, backlinks, competitor advertisement, paid and organic search traffic and a lot more. Just enter your competitor URL and you will be flooded with a huge amount of data such as:
• Backlinks Reports.
• Expected search volume.
• Inbound links report.
• Competitor expenditure on Google Adwords.
• Check your competition's Pay-Per-Click Advertising Prospects
Competitor Keyword Research
SEM Rush is a gold mine when it comes to the keyword research. There is no tool that can compete with SEMrush. Almost 70% of the bloggers who start with the content writer are clueless on where to start with keyword research for their website and what kind of keywords do they need to apply. With the help of SEMrush, you are going to get to know the keywords of your competitors that you never knew before. You will be also able to understand what is working for other people. So you can start implementing it.
All you need to do is just enter the URL for any website for which you want to check the ranking. Under the organic search, click on the number of keywords to see them. You can filter them based on the value of traffic volume, CPC, competition, trend, etc.
Analyzing Search Positions with SEMrush
The positions or rankings of your website is also a piece of very useful information which is provided by SEMRush. You can access the information by clicking on "Positions" You will find the graph that we accessed previously and also the data in the following format:
Keywords: The keywords that are bringing the users to the website from a Google search using the chosen Google region.
Pos: This shows the positions that the domain holds over Google SERPs for the period that has been selected, you will also get a look at your previous positions.
Volume: This shows you the average volume of the monthly search queries that are occurring for the specific keyword over the past 12 months.
CPC: This shows the price that is being paid by the advertisers for each click on Google Adwords.
Boost Your Organic Rankings
SEMRush will not only help you with your keyword research, but it will also help you boost the organic ranking as well. SEMrush provides you with some of the great tools such as keyword position tracking and complete site audit.
Why Use SEMrush?
This honest review had already shown you the power the SEMRush has and how this tool can help you with your online marketing efforts. To sum up, things here are some of the best reason to use it.
•It helps you with spying on your competitors to steal their keywords and backlinks.
• You can find the best keywords for your business.
• It helps you with finding the perfect niche for your blog.
• Finding high CPC keywords is very easy with SEMRush.
• You can perform a complete comprehensive SEO Audit of your blog.
4. Ahrefs:
Ahrefs is one of the best SEO tools, that provides us with the data and help in tracking all of your SEO(Search Engine Optimization) efforts.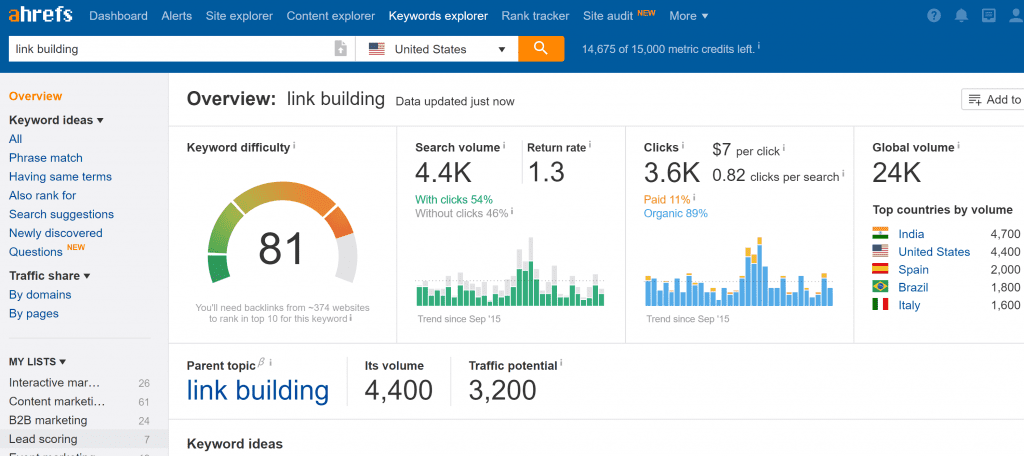 Ahrefs provides us with the following information:
Position tracking
Keyword Research
Backlink analysis
Competitive analysis
Technical SEO
On-page optimization
Content planning (ideation)
Link building
Organic traffic analysis
Ahrefs stands much ahead of the competition due to the vast backlink database they have.
The crawling setup Agrefs has is massive and is just 2nd to Google. This massive crawling setup gives Ahrefs the upper hand among its competitors. Because crawling is what finds the backlinks and the mentions about your website over the web world and other tools totally miss this.
Dashboard
When you sign in to your Ahrefs account, the first thing that will encounter you is the dashboard. It provides us with the overview of the most pertinent stats of the website. We can also enter up to 10 competitor URL that we want to access information for.
The main difference between Ahrefs dashboard then other tools is that we can split our own website data into separate "campaign" and "project" sections. Ahrefs shows us the website backlinks, keywords, and multiple other metrics
Site Explorer
Now we will talk about one of the major internal tool of Ahrefs, Site Explorer. The Site Explorer is where we research any domain or URL. With the help of site explorer we can also do the competitve analysis.
Site Explorer covers the basic standard SEO metrics such as:
Domain rating
Backlinks count
Referring domains count
Organic keywords positions
Anchor text
Website rank (out of all websites)
Content Explorer
While the Site Explorer itself was very impressive When we tried the Content Explorer Tool. It simply blew us away.
To start, just simply enter the keyword or the topic that you are interested in and content explorer will return with an ocean of relevant article. Along with in-depth statistics about those articles. The results are not like search engines because it gives you only the blog posts and the articles. Plus Ahrefs also provide us with the SEO specific information as well.
Keywords Explorer
The keyword Explorer is also, an important feature the Ahrefs provide. With the help of Keyword explorer. We get all the standard metrics like Keyword Volume Data, Keyword Difficulty, and many others.
We can group up to 1000 keywords in a single list along with their statistics like Search Volume, Keyword Difficulty. Along with all these features, Keyword Explorer has one more feature which serves a major point when it comes to Keyword Research. The Keyword Suggestion, If you search for a single keyword then the Keyword-Explorer will suggest you with tons of relevant keywords that your competitors are using.
Other Tools:
The above-mentioned tools are some of the major tools that Ahrefs provide us with. but that's not it. Ahrefs provide us with some minor tools as well.
SEO Toolbar
Domain Comparison
Batch Analysis
Link Intersect
5. Google Optimize :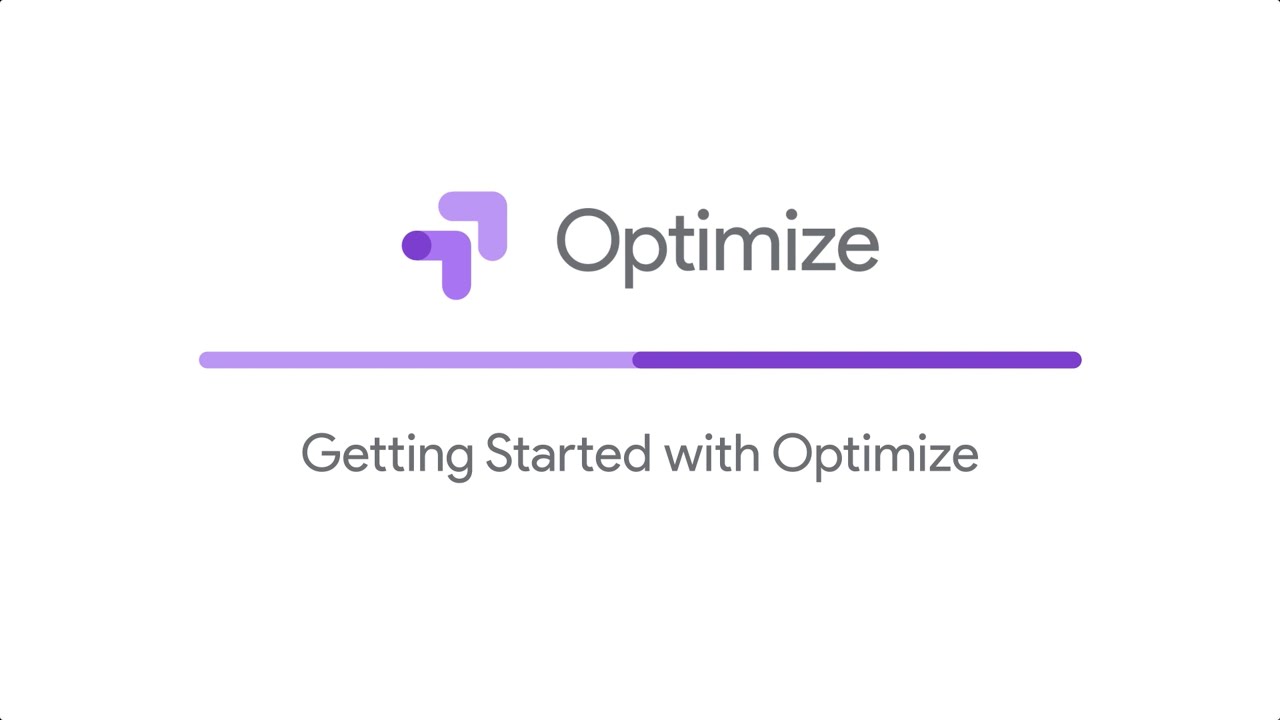 Google optimize is another tool provided by Google free of cost for the webmasters. Google Optimize was launched in 2017 yet not many people know about it. The optimize tools are not something for a new SEO person. It's an SEO Tool that can even make the seasoned SEO experts a little uncomfortable. We all know that SEO isn't about rankings and without the perfect balance of content that makes your visitors engage with your website in order to drive conversions, the optimization will be wasted.
This free service by Google helps you to take the guesses out of the game and allows you to test your website's content. The google optimise services start from a simple A/B testing of two different web pages to compare the whole combination of elements on any web page. The personalization feature gives this tool an upper hand among other tools and note that in order to run the complicated testing, you will need to have some traffic on your website and will need to give it time to see the actionable results, just as you do with the Google Analytics.
6. Ubersuggest the Best Seo Tool :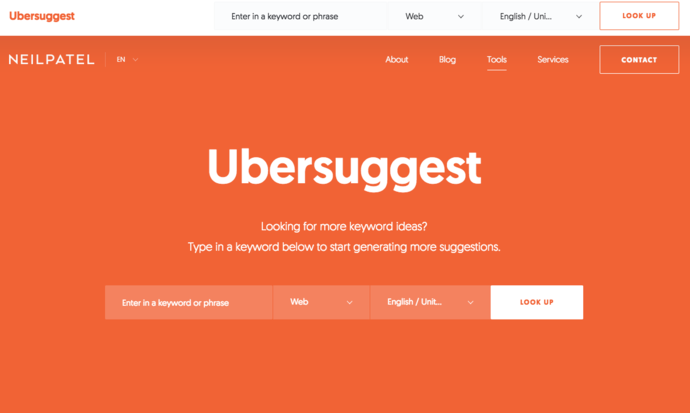 Ubersuggest is an amazing free of cost keywords research which was recently bought by Neil Patel and was revamped with new awesome features and a very improved design which makes it super easy to use. Also, despite buying it for 120,000 USD he has made this tool completely free of cost to be used.
All you have to do is just enter the keyword or phrase in the search box of the tool and then you're all good to go.
Ubersuggest can be used for all your keyword needs, such as for SEO, PPC and content marketing or just to understand how your audience is performing over search engines.
Keyword Research Overview:
In this tool when you enter a keyword, you will be provided with an overview of how much searches are there for the specific keywords every month.
Keyword Suggest
Ubersuggest also provides you with the Keyword Suggestion Tool, that helps you with your keyword research. When you enter a keyword in this tool, you are provided with similar keywords that are related to the keyword that you are searching. Once you have the list with you can narrow down the list of the suggested keywords, which will make it easier for you to select the best keywords.
Keyword Difficulty
Ubersuggest has a very unique functionality of displaying the keyword difficulty. It lets you understand how difficult it can get to rank a keyword. So if you are a new website struggling to get ranked this is a tool that you need. To research your initial keywords.
How To Use Ubersuggest?
Ubersuggest is a very easy tool to use. All you need to do is follow the steps in order to find the right keywords for your site.
Step 1: Go to Ubersuggest.io
Step 2: Enter your keyword in the search bar.
Step 3: Choose the country from the drop-down list next to the search box.
Step 4: Choose the language that you want to target.
and the tool will provide you with keyword suggestions, statics, and the tool will let you do the following.
• Filter out the result for a particular keyword
• Browse your results in alphabetical order
• Download the keywords.
7. LinkMiner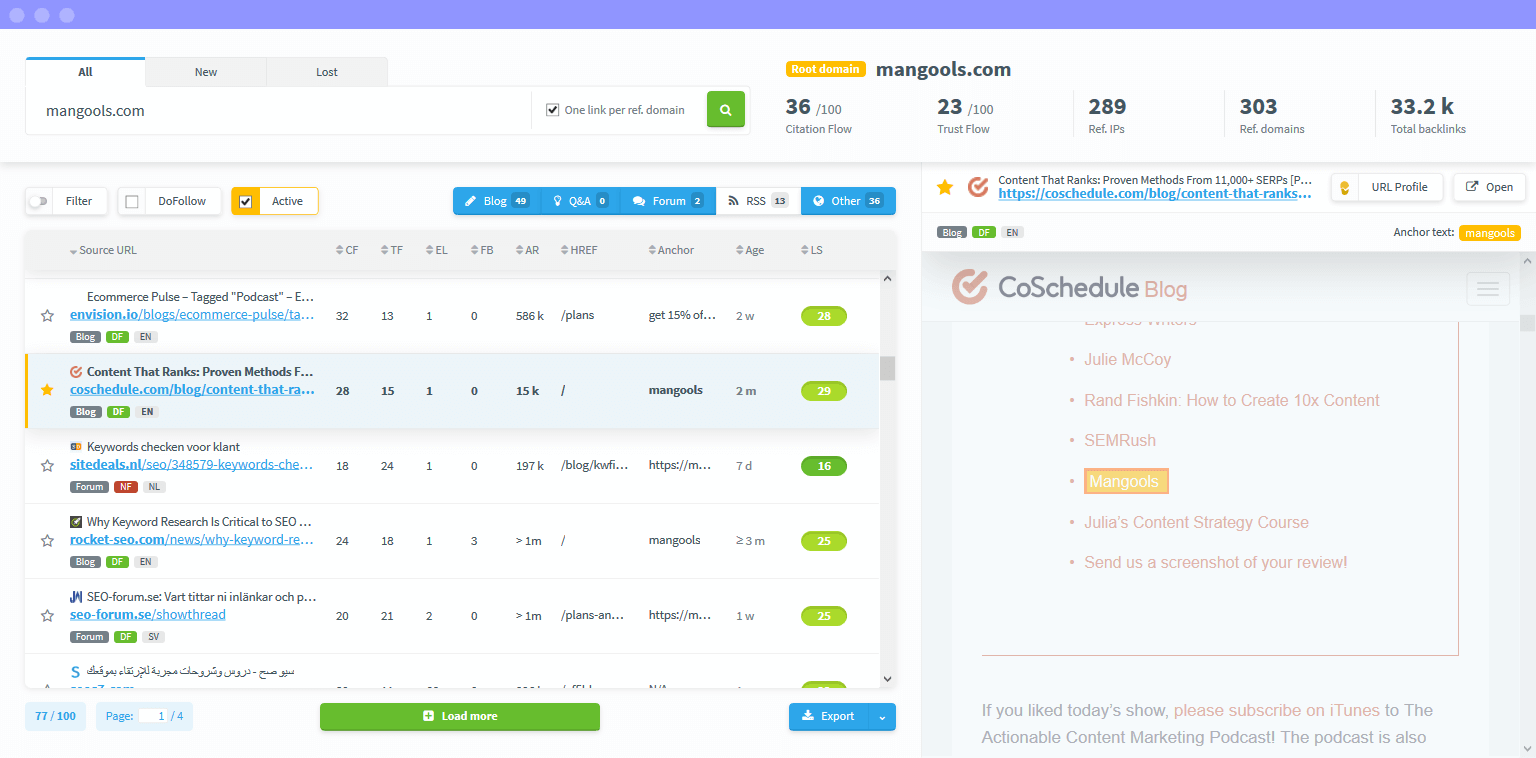 LinkMiner is a new kid in the town of Best SEO Tools and is a very easy-to-use tool to check out the backlinks of a website. LinkMiner is part of a package that is provided by Mangools. The package also includes KWFinder, SERP Checker Site Profiler, and SERP Watcher. Used together they can defeat any big player out there like Majestic SEO or Ahrefs. However, Mangools come at a very cheap price as compared to Ahrefs or Majestic SEO. You can get hands on the Mangools tool for just $26.
LinkMiner Features
Linkminer provides you with a solid backlink profile and as of now, the database has 8trillion+ backlink. But what makes it stand out of the competition is its key features and metric models.
Link Strength
The link strength is a metric that evaluates the overall power of links with the help of Citations, Trust Flow, DO Follow vs No Follow links.
Website Preview
When working with LinkMiner you don't need to go back and forth when looking for links into a website. The website preview of LinkMiner will simply highlight the place where the link is placed so you don't have to go back to your browser tab to find out where the link is.
Favorites Panel
You can also mark the urls as the favorite in this tool. Simply mark the website which you think can give you backlinks and you can get back to them whenever you want them.
Categories & Filters
This one of the Best SEO Tools has inbuilt categories such as Blogs, QA, and forum. Along with all this, it also has an advanced filter from which you can search specifically whatever you want.