Top 10 Social Media Automation Tools
Social Media Marketing is all about being quick and as much as responsive you can these days.
If you want to save your time over social media while you are working on your digital marketing strategy, then you should take help for social media automation tools.
With the help of these social media marketing tools, you will be able to make the most of your sources and time and there are a ton of tools that are available that can help you with your social media marketing.
To make things easier for you, We have shortlisted the best social media tools to automate your social marketing efforts.
Agora Pulse:
Agora Pulse is the best social media automation tool out there. Not only you are able to plan and schedule your content over six different social media networks but you can also track down the performance of your social network, collaborate with your team and can set up the sharing schedule for reposting the content time to time and this feature is a huge time saver.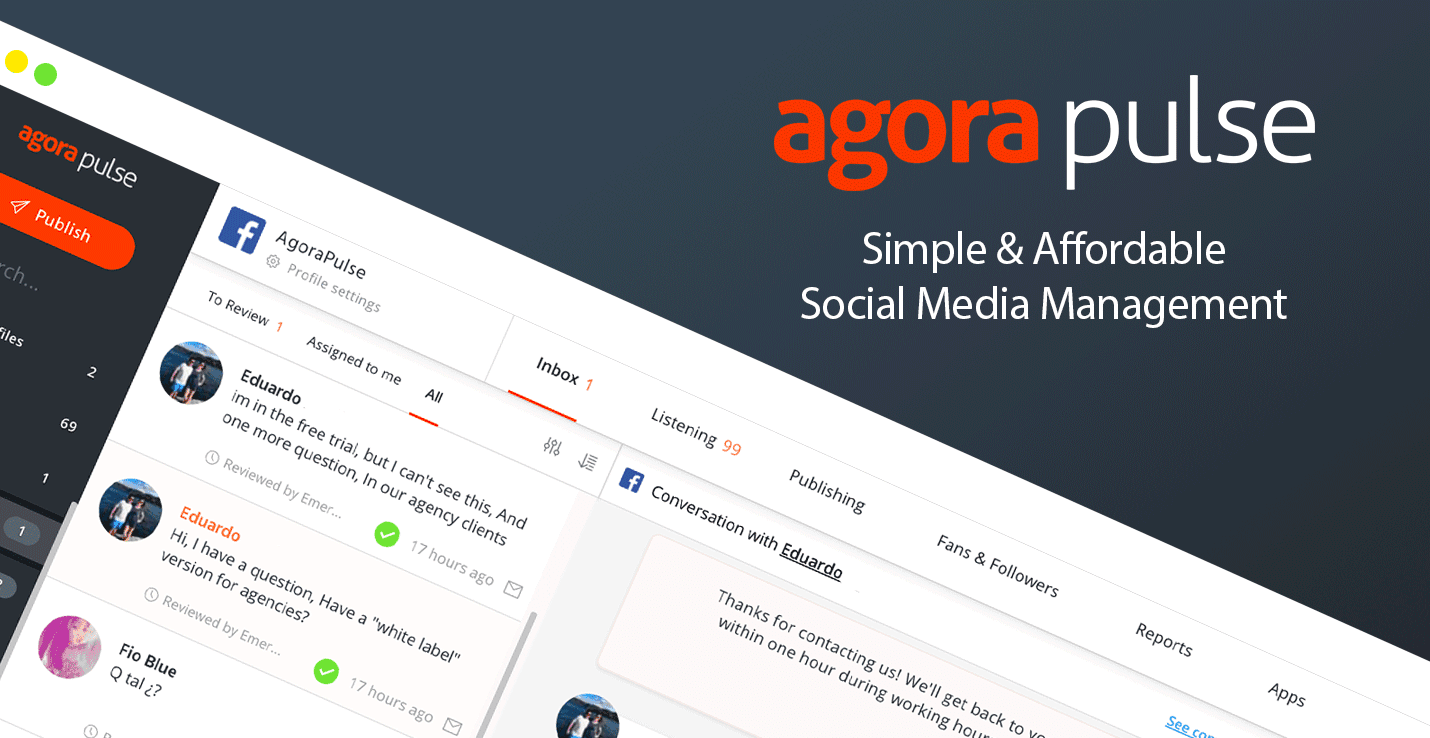 Agora Pulse let you engage with your followers from all the social media platforms in one place.
You can schedule your content over Twitter, Facebook, Linkedin, Instagram, G+ and Youtube.
Re-publishing the already published content on a recurring and never-ending schedule makes it special.
Collaborate with your team
Track down how your content is performing with smart analytics.
Hootsuite
Hootsuite is one of the most used social media automation tools. There are many ways Hootsuite can help you with your social media automation. If you are new to social media automation tools, you need to head straight to Hootsuite.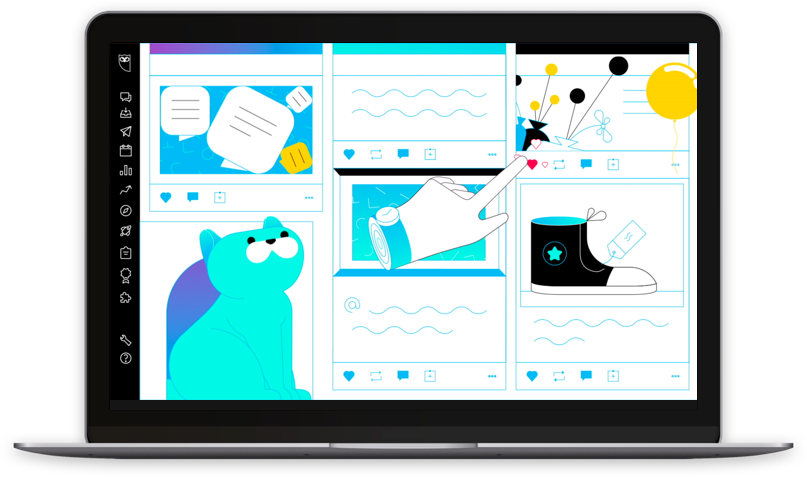 Hootsuite gives you the power to keep track of all your social media channels in one place. It can also help you in the monitoring of your brand with its real-time updates. It let you know when your brand is mentioned and you get to know what people are writing about your brand in real time.
Crowdfire
In the initial version, Crowdfire was a tool that just helped in managing Twitter and Instagram followers. But after the major update. It became one of the most advanced social media automation tools.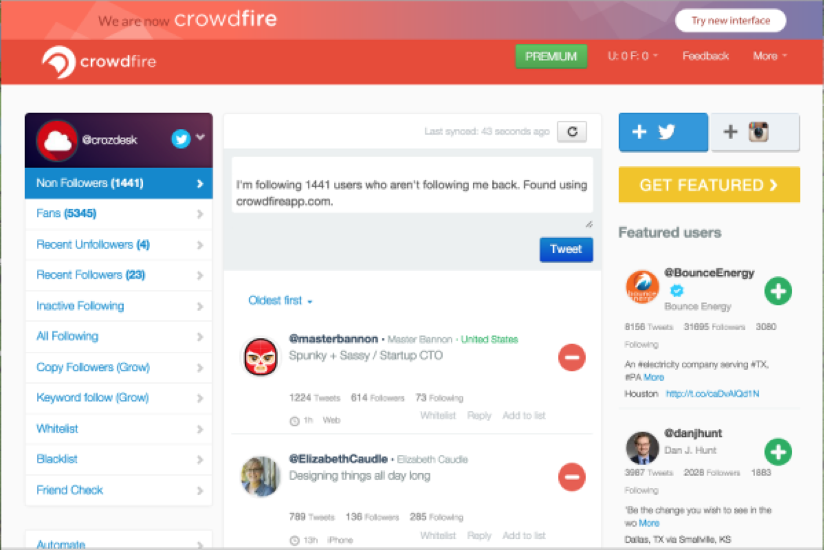 If you want to boost the reach of your content or manage your brand over social media, Crowdfire will surely meet all your social media automation requirement.
CoSchedule
Coschdule is another one of the widely used tools for content marketers. As the name clears the purpose. CoSchedule lets you schedule your social media posts over different social media channels.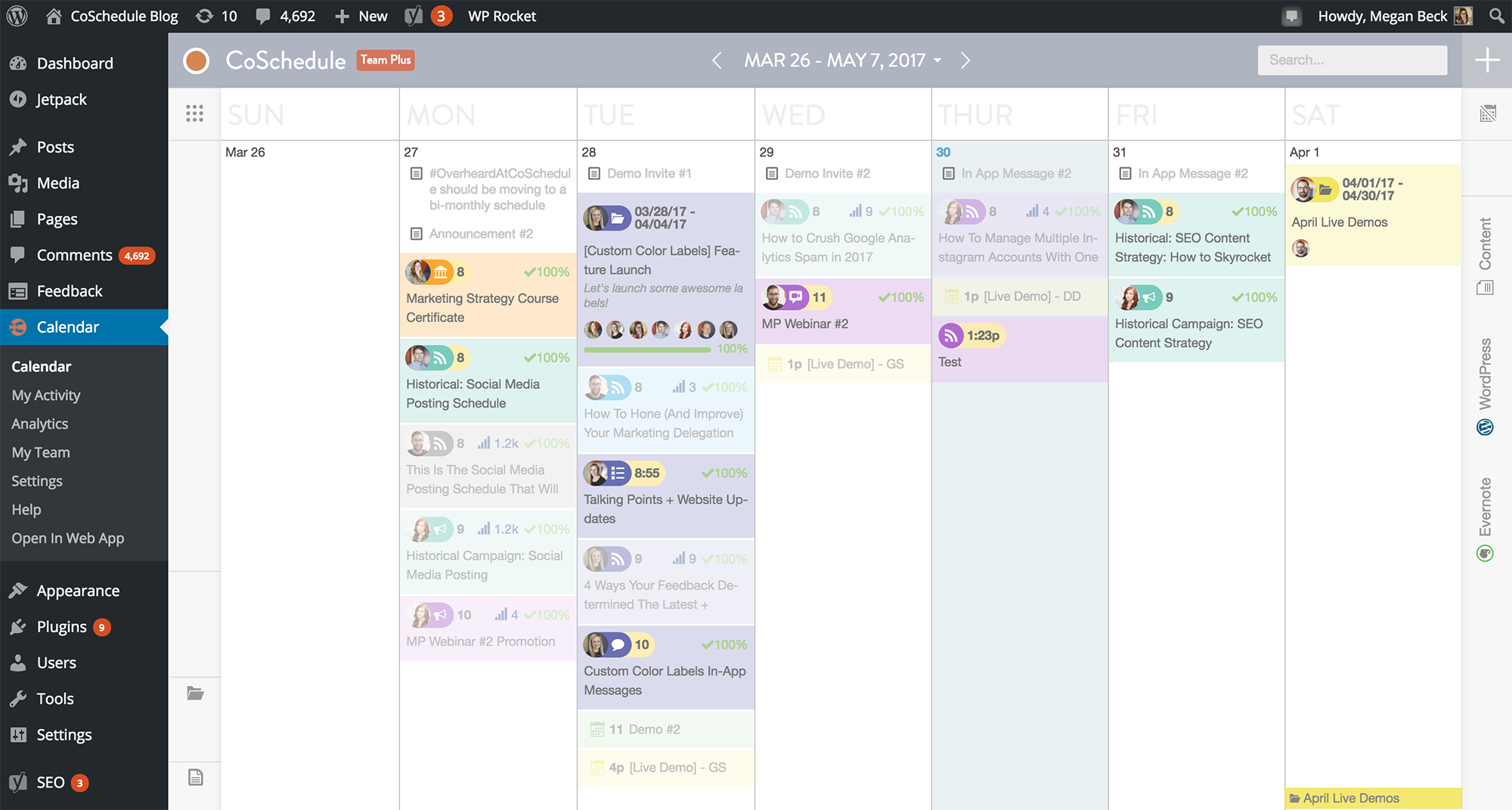 This tool helps you in managing all of your social media channels in a single place. You can schedule over 60 posts at once. You can also create a social media calendar ove the platform.
Socialert:
Most of the marketers complain that there is so much noise on the social media platforms that tracking down the performance of a band is very difficult. And they often end up spending a lot of time and effort on tracking down the brand mentions.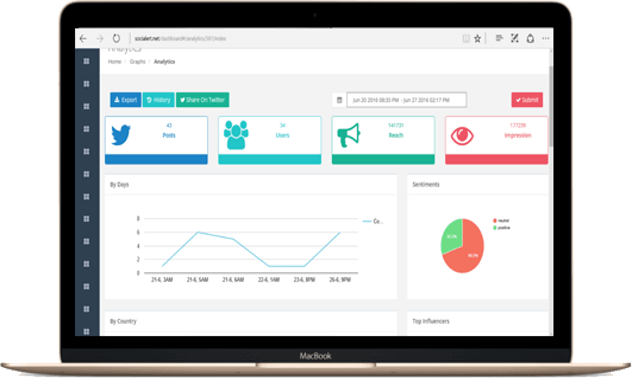 This is exactly where socialert comes in place. The tool made the process of social media listening smooth and added a ton of feature within.
BuzzSumo
Buzzsumo is the best tool to determine the trending topics and posts related to the niche. Searching for the content that went viral in your niche has never been so much easier.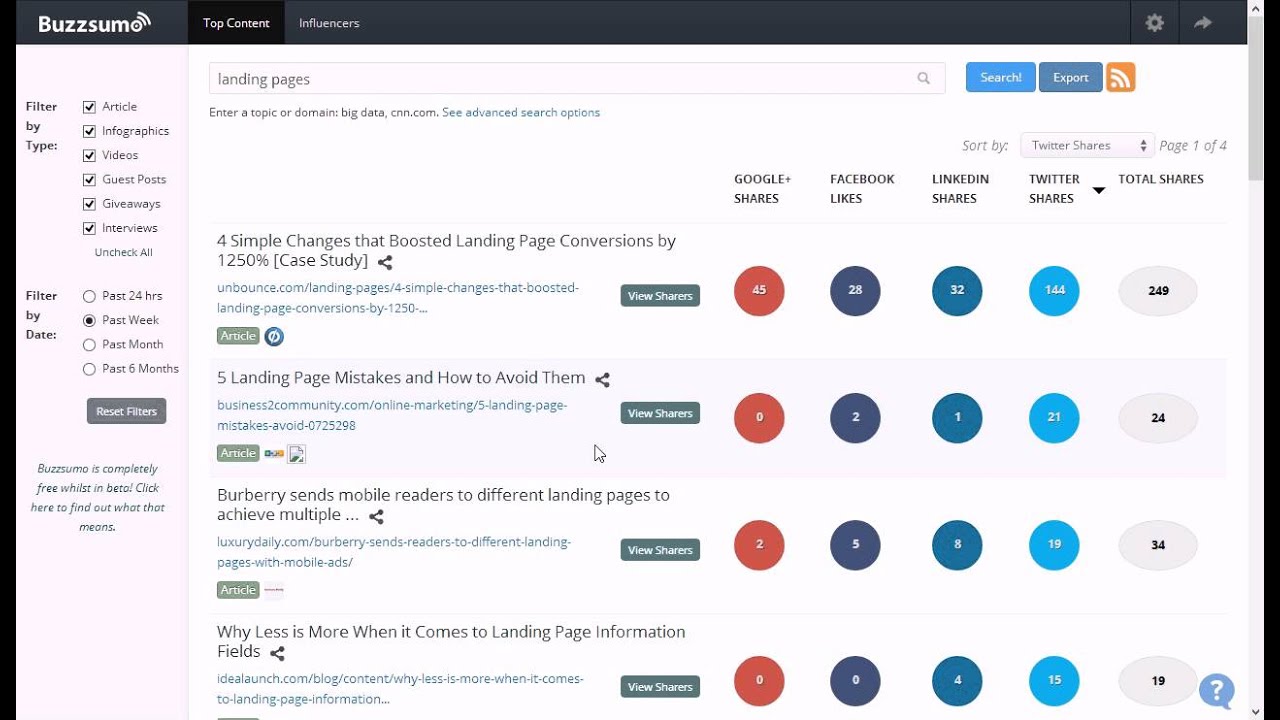 Buzzsumo helps you finding what is trending in your niche and what are the keywords that you need to focus on. Buzzsumo is little expensive than its competitors, but it's worth every penny.
Scoop.it
With the help of scoop.it content director, content can be easily curated from other sources and can be shared along with your opinion and your curate content can also be shared on the social media platforms with the click of a button.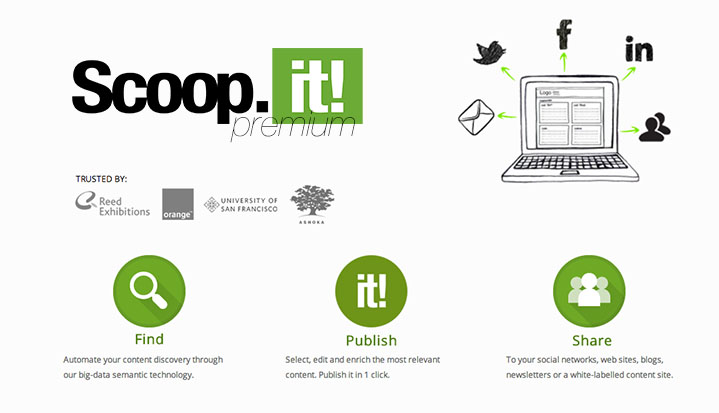 You can easily find the trending topics by providing the keywords and If you are looking for new ideas for your content and would like to stay updated about the trending contents. Scoop.it will be the perfect tool for you.
Pocket
In simple terms, Pocket is like a Pinterest of content and it's free, You can also use its chrome extension to save any piece of content that you like. It's already used by more than a million users and has over 2 billion posts saved on it.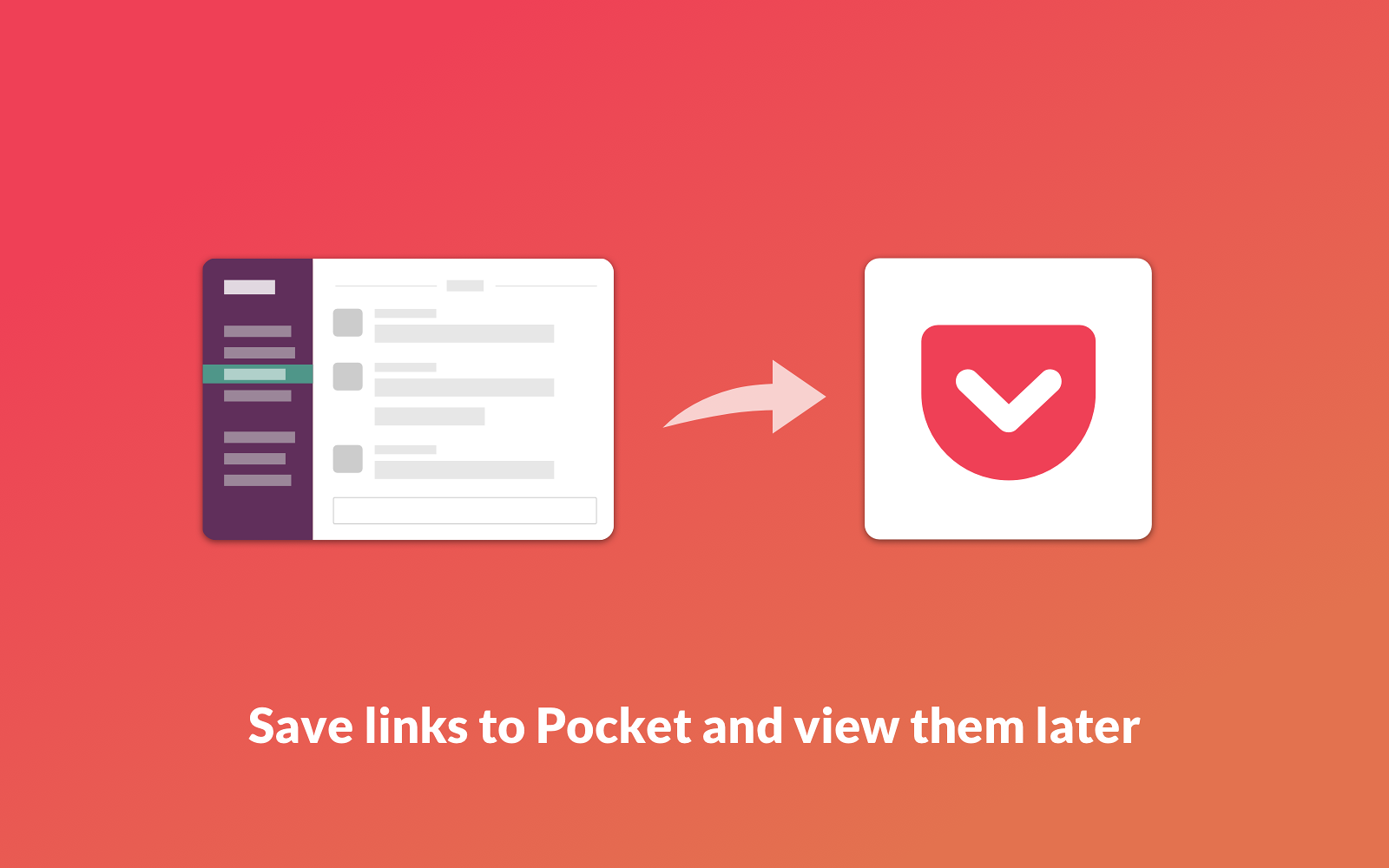 You can simply put the content that you love in your pocket account and you can access it any time as per your comfort.
SocialPilot
You can bring all of your social media channels under a single app with the help of social pilot. The social pilot also provides yours with a very easy way to collaborate with the whole team and work on dedicated campaigns. You can add up to 200 Social media accounts and can share a max of 500 posts.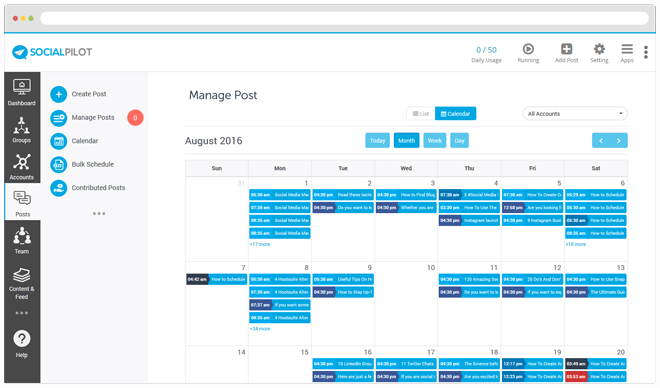 The bulk option is very efficient for uploading your content in bulk and the feature the enable you the maintenance of your social media calendar makes it the best social media automation tool out there.
Sprout Social
Sprout Social is an all in one social media tool that comes with a lot of amazing features and can help you with your social media automation easily. You can work on your customer support and can engage with the audience and much more.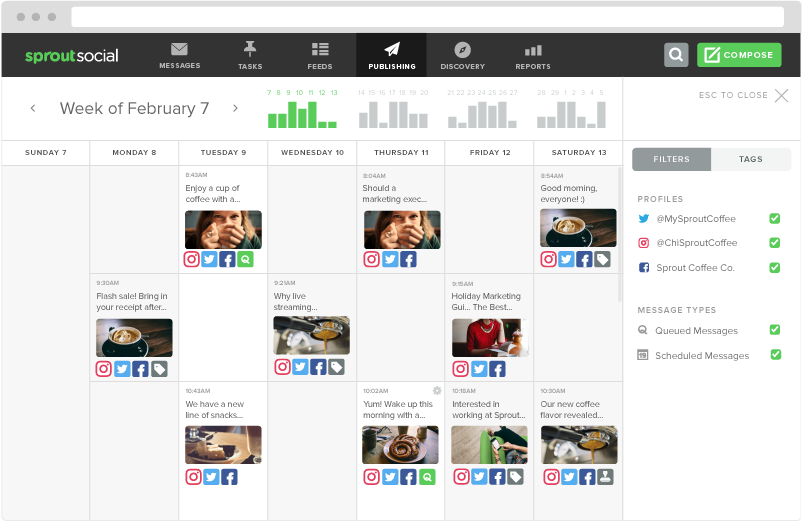 The number of social media platforms it supports might not be as widespread as its competitor, but it has notable characteristics for social listening and competitor monitoring.
Did we missed any of your favorite Social Media Automation Tools? Do let us know in the comment down below.